Re-Read Librería Lowcost
La Librería Lowcost de libros de segunda mano con libros casi nuevos a precio casi imposible.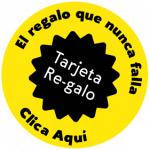 At Re-Read you'll discover second-hand books in perfect condition.
You can also sell yours.
Because there are always read books and books to read.
That's why we Re-buy and we Re-sell, so you never run out of either.
Re-Read Librería low cost. Libros casi nuevos a un precio casi imposible
Libros casi nuevos a un precio casi imposible. Las librerías están totalmente organizada en secciones y temáticas. Servicio de alertas de libros. No podemos encargar un libro, pero sí podemos estar atentos y si llega, avisarte. Localizador de librerías. ¿Quieres vender tus libros? ¿Te cambias de piso? ¿Tienes que vaciar la casa? ¿O sencillamente necesitas algo más de espacio? En Re-Read compramos tus libros para darles una segunda vida. Porque siempre hay libros leídos y libros por leer. Por eso Re-compramos y Re-vendemos para que nunca te quedes sin ninguno de los dos.
Here about our last news on